25 November 2020
The 'STABILO Pen 68 brush' virtual launch
By Holly Glackin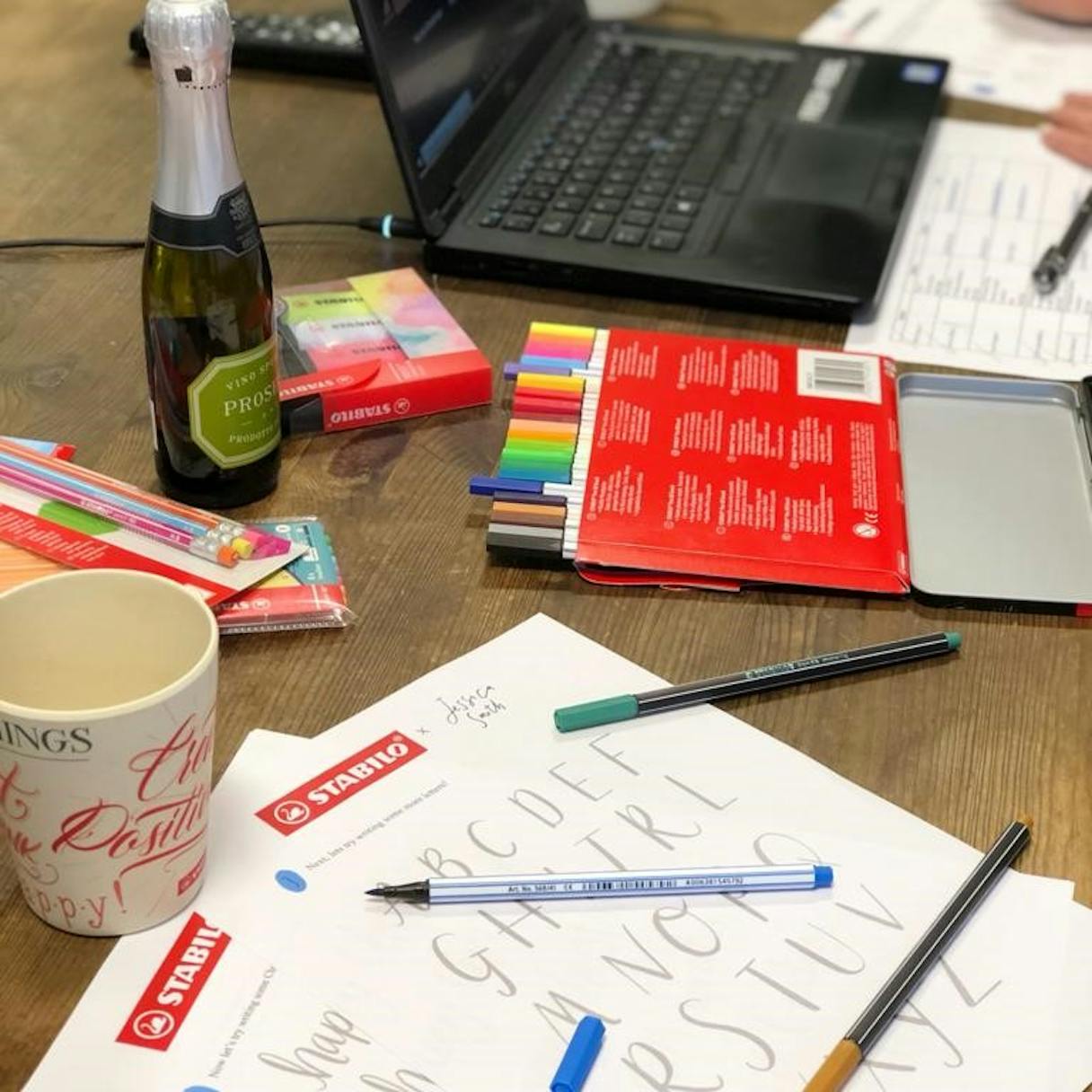 Brunching with Brush Pens for the launch of the STABILO Pen 68 brush.
This year has been one full of ups and downs and I think I've heard the phrase 'unprecedented times' stuck on repeat. One thing however that has come out of this year is a swift change to all things virtual. Whether it's Zoom quizzes, gym classes or meetings, I'm sure everyone has experienced some form of virtual event over the last 10 months or so, so when our planned physical event for STABILO was off the table, it seemed only natural to hold a zoom masterclass for press, launching the new STABILO Pen 68 brush set.
Being the first virtual event for STABILO, we knew we had to make it fun and engaging. We partnered with illustrator and influencer Jess Smith to create a bespoke workshop designed specifically for the beautiful, calligraphy brush pens. Jess created calligraphy worksheets for journalists to use with the pens which would showcase its versatility. To generate some more excitement and make it feel more personal, we created bespoke brunch boxes with graze specialists, Berry & Brie.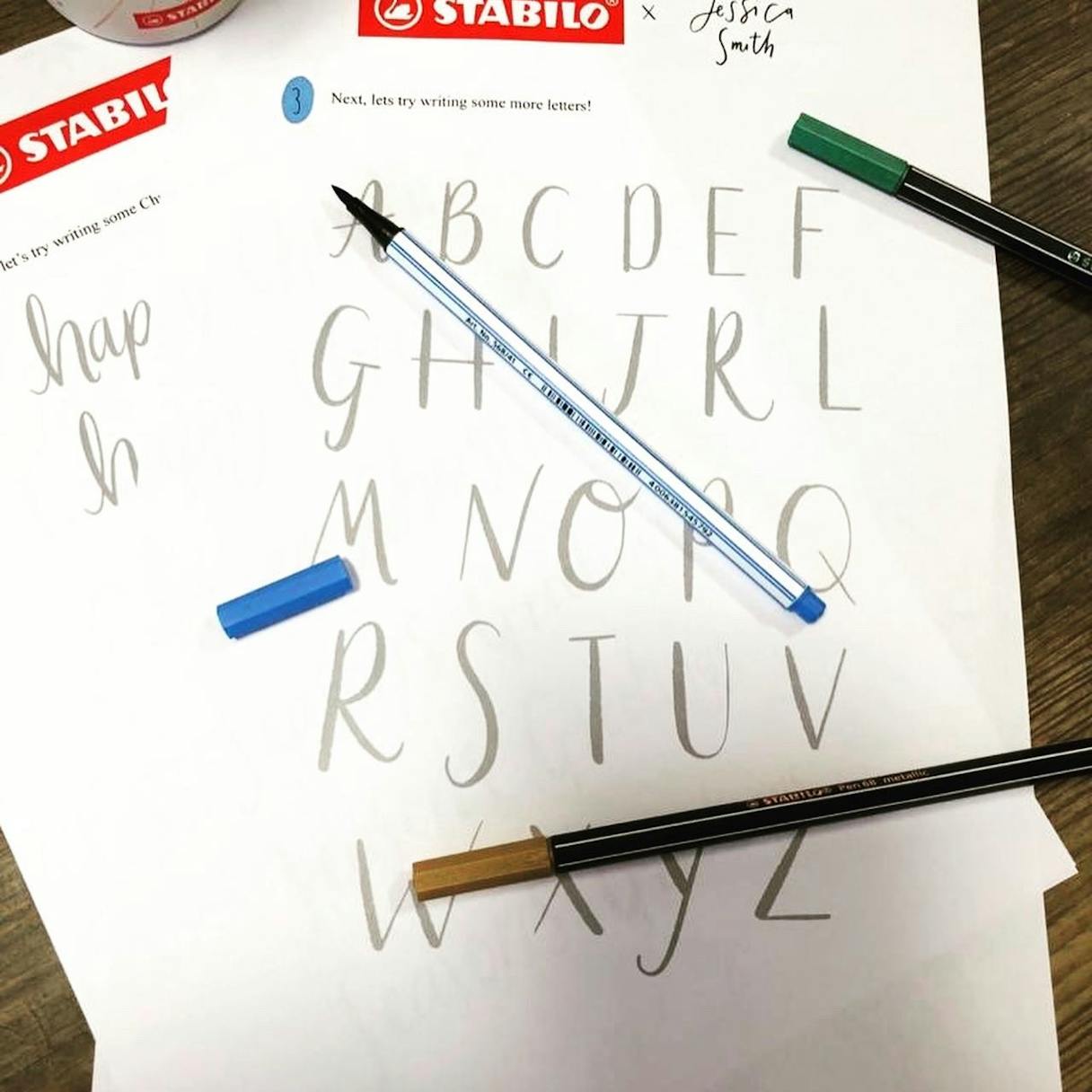 On the day of the event we co-ordinated with Berry & Brie to deliver the bespoke brunch boxes, along with the STABILO products, worksheets and a little prosecco pick-me-up (after this year why not?!). As with any event you are never sure how many people will turn up and with it being our first virtual event for STABILO, we didn't know what to expect. We were delighted that we had a full house. We worked through each worksheet one-by-one engaging with each journalist and each attendee got personal feedback from Jess on how they were doing and they were all allowed time to talk through how they found using the pens. It was brilliant to see everyone getting involved, being vocal and showing off their skills. Towards the end of the event Jess took everyone through how to make Christmas cards extra special with some brush lettering techniques.
We made sure that the event was only an hour long in order to work around schedules and ensure that everyone would be able to attend. We found that holding it first thing in the morning had a hugely positive impact on the number of people who attended, we had many journalists comment on how it was a brilliant way to start the day. One of the huge benefits of doing things virtually meant that no one had a long commute, no one had a got stuck in traffic and no one's tube was so packed they couldn't get on – everyone was able to hop online and enjoy the workshop from the comfort of their sofa.
I really believe a move to digital has had a hugely positive impact on PR events. The ease of being able to do them wherever you are, not having to travel and still being able to interact in a personal way enabled us to run a successful event during one of the most anti-social years to-date. We achieved 9 press attendees, 18 pieces of social coverage on the day with a plethora of Christmas coverage. I think that virtual events are a great way to demonstrate new products to the press and is definitely something BWP will be taking forward to a post-covid world.
Latest from the blog
Get updated on our latest news