2 December 2020
Festive brand experiences that give us a warm glow
By Hannah Jones
With the majority of experiential activations put on hold for 2020, we thought we would wallow in memories of the good old days when we could be out and about, meeting friends and travelling with wanton abandon (sigh…)
From Festive Feasting to glittering giveaways – this is our list of experiential activations that successfully spread some seasonal joy, whether that's through charitable giving, showing us the importance of companionship and family, or just making us smile!
So here they are, in no particular order. Enjoy!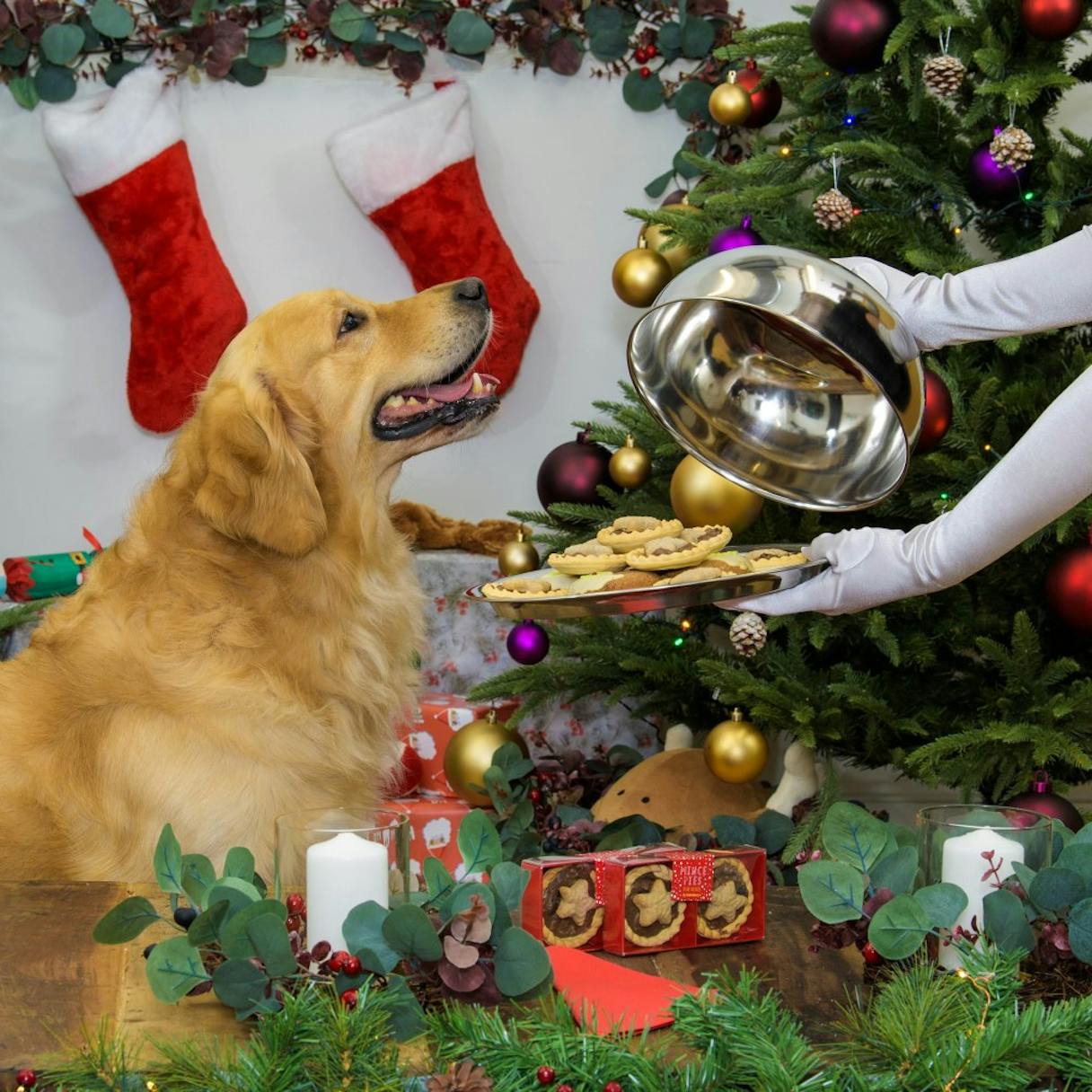 Sainsbury's 'Santa Paw's Dinner'
Last year Sainsbury's took a completely unique approach to the season by focusing on our furry friend's right to enjoy Christmas! The London pop-up 'dog restaurant' gave canines the chance to taste a range of festive flavoured foods, while their owners sampled festive sandwiches and Prosecco. Although this may seem to be barking mad on the surface, the activation was devised to raise money for Sainsbury's charity partner, Guide Dogs UK.
Why we love it: The unique approach caught our attention and managed to cut through the noise of the other Christmas campaigns, and all for a great cause. We think they deserve a round of aPAWs for this one! 😉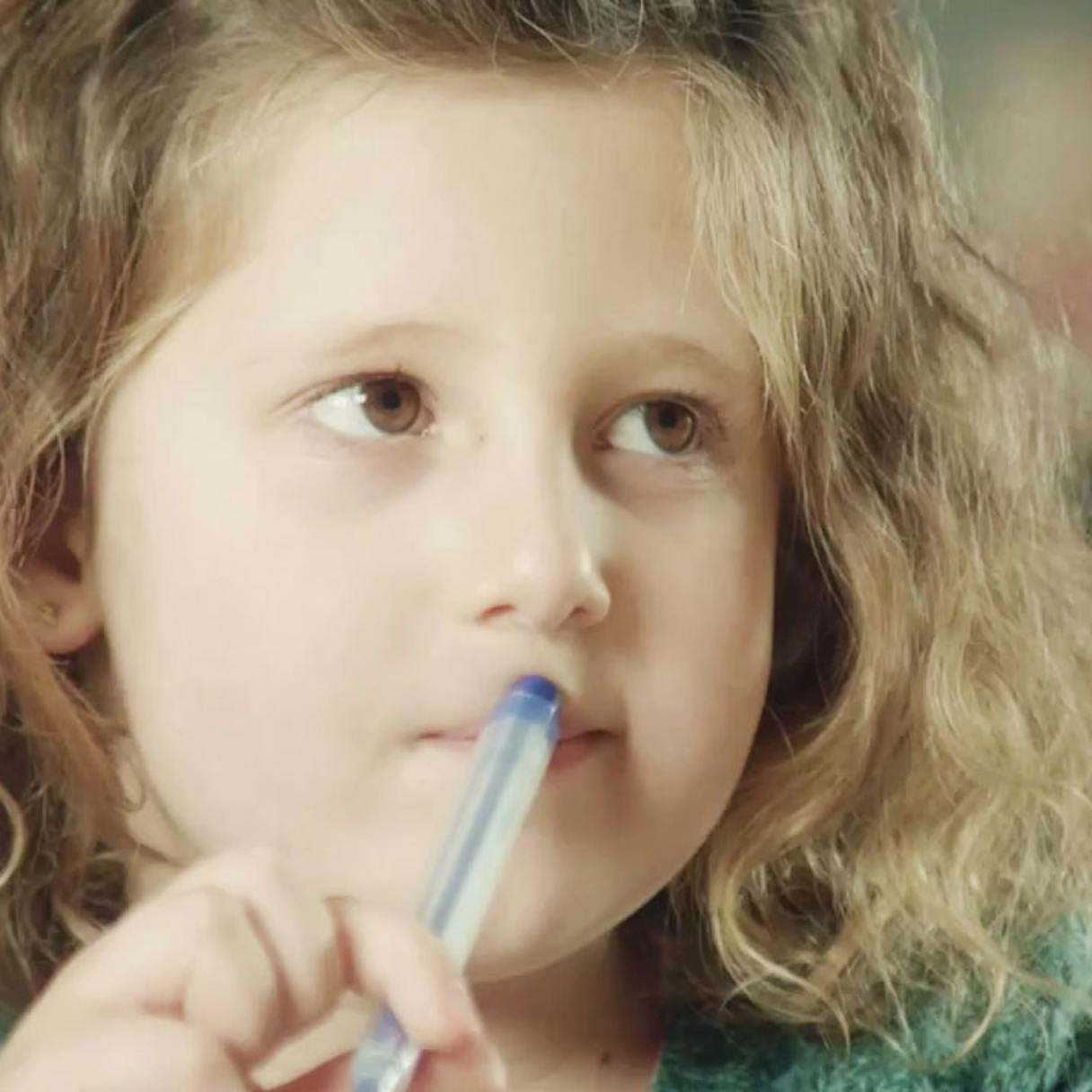 IKEA's 'The Other Letter'
To demonstrate the importance of family and spending time together at home over the festive season, our friends at IKEA Spain tugged on our heart strings by asking a selection of children to write some letters. First a letter to the 3 Kings (their equivalent to Santa) telling them what they wanted for Christmas. Then they asked them to write a letter to their parents with what they wanted from them for Christmas. All the children who took part said that they wanted to spend more time with their family over the Christmas period. When asked which letter they would send of the two, the children chose the letter to their parents.
Why we love it: IKEA kept it incredibly simple but made their point in a clear and impactful way. By creating a genuine and emotionally engaging piece of content, they have managed to connect with people worldwide. Bien hecho IKEA!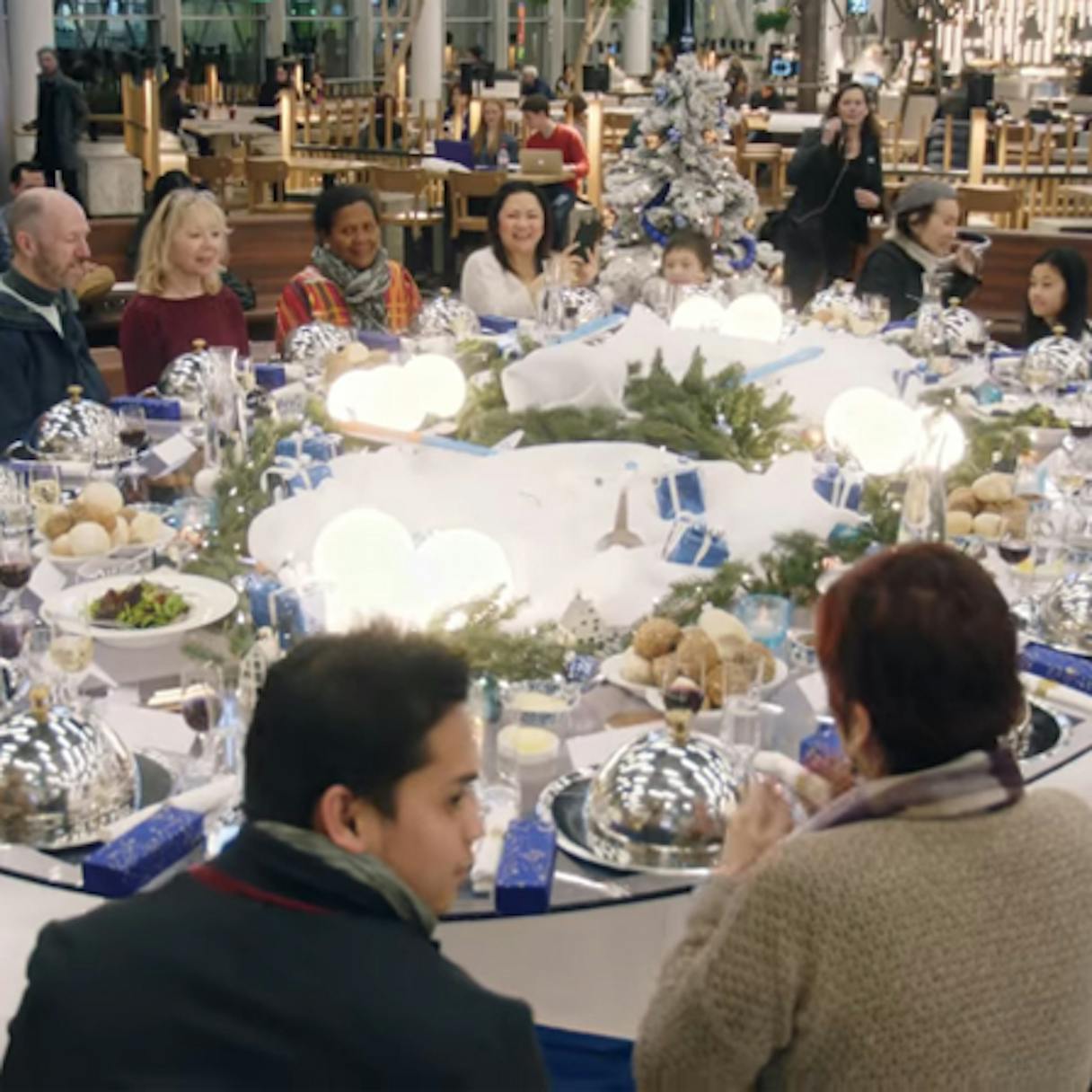 KLM's 'Bonding Buffet'
The holidays are all about being with friends and family, but what if you're alone at the airport? KLM decided to bring lone travellers together by installing a large dining table in Schiphol Airport, Amsterdam. The table was suspended in the air and would only be lowered to ground level once all the seats around the table were filled. This encouraged travellers to interact with passers-by, inviting them to join in so they could all enjoy the feast! Once they were all seated, the table was lowered and the feast was revealed, complete with wine and decorations.
Why we love it: Because it worked! People chatted and interacted and were brought together. Whilst only a small number of people directly interacted with the activity, the heart-warming content created reached a huge wider audience worldwide.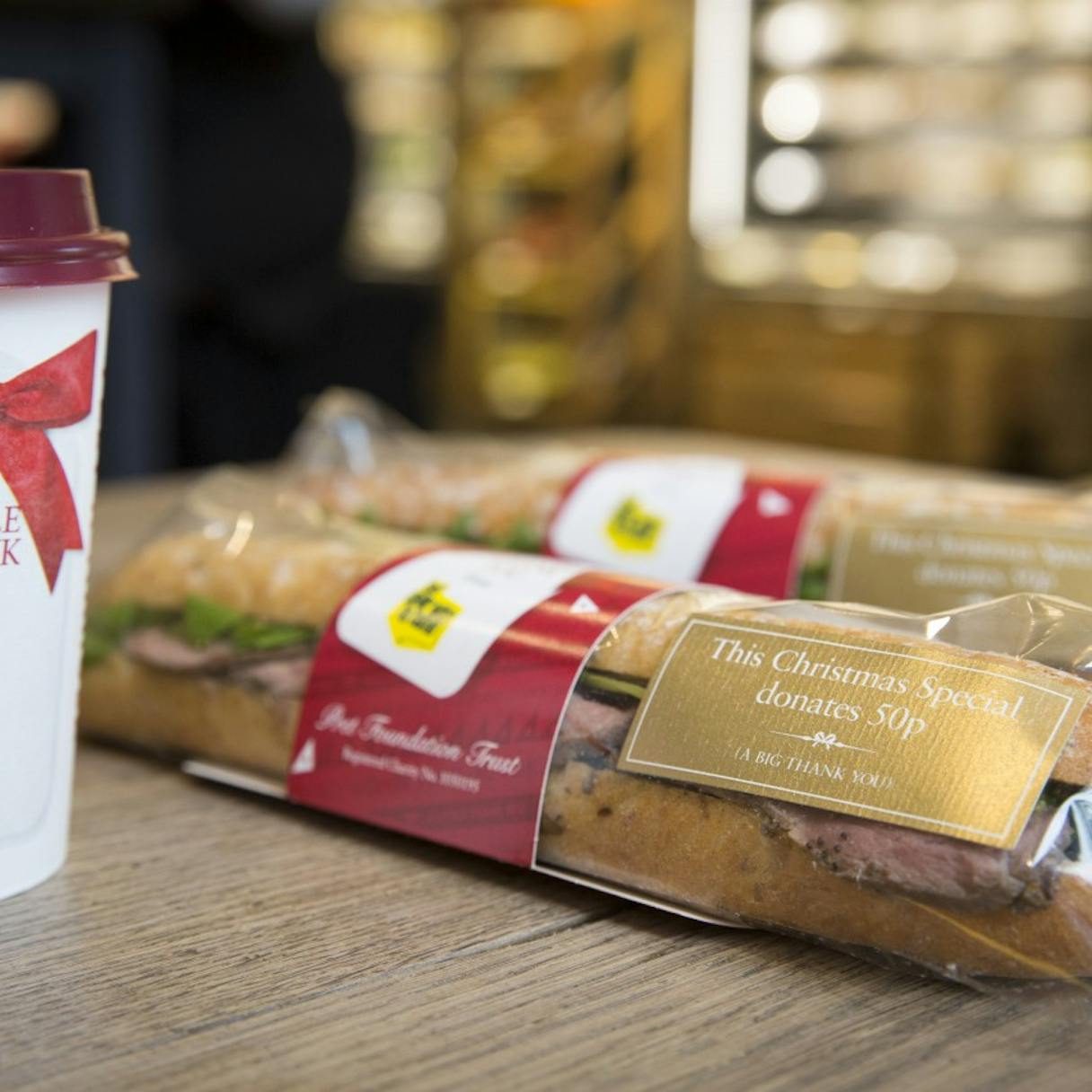 Pret A Manger 'A Little Thank You'
In 2015 Pret decided to give something back with their Christmas campaign. They raised awareness of their charity campaign (which donated 50p from every festive sandwich purchased to charity) by transforming one of their London stores into a giant gift. Passers-by could tear through the Christmas wrapping paper to get inside and receive a free festive sandwich.
Why we love it: it was a simple but fun way to spread the message and we love a campaign that gives something back.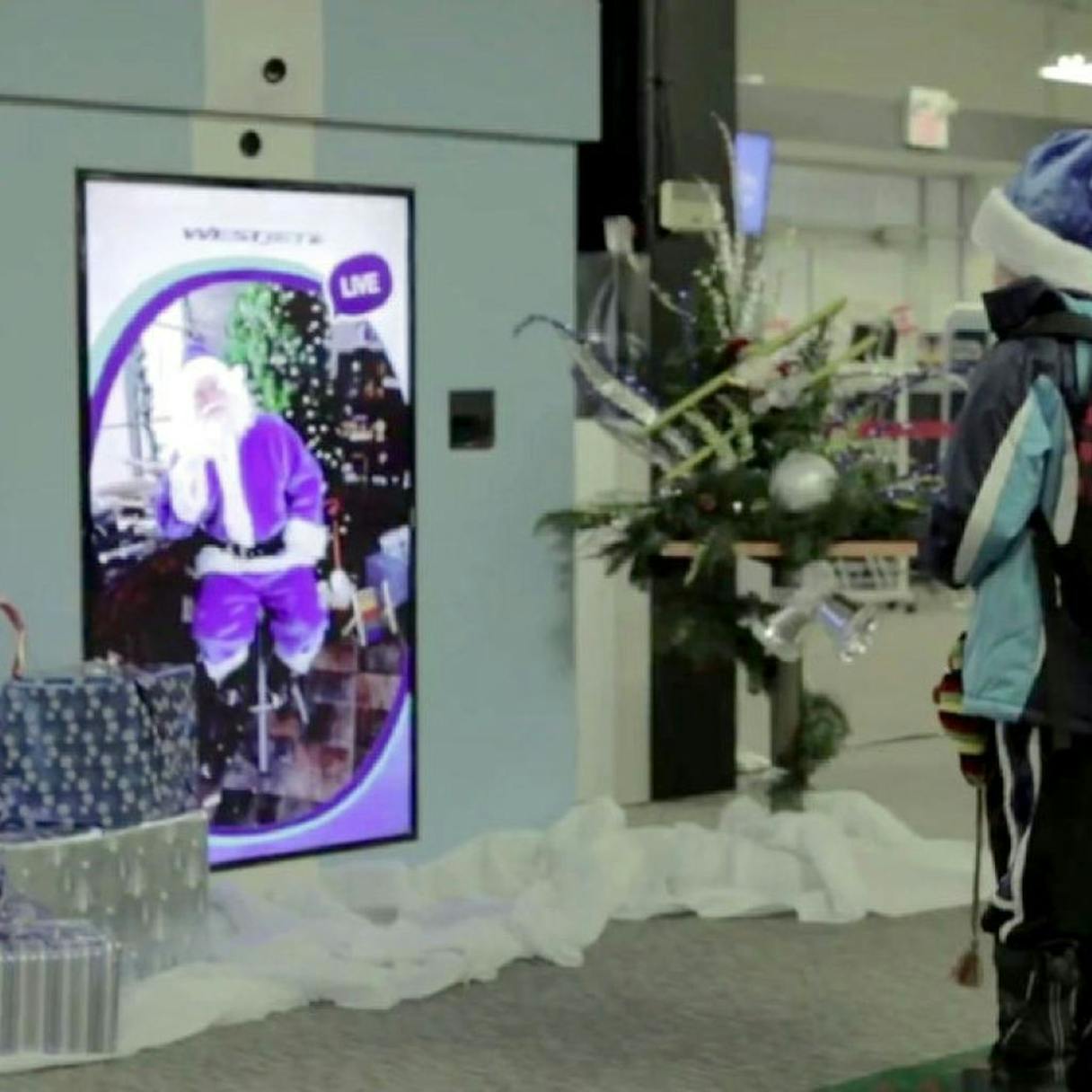 West Jet's 'Miracle Carousel'
It might be an oldie but we couldn't leave it off the list! In case you missed it, the Canadian airline placed a video screen in an airport where Santa asked passengers what they wanted for Christmas. The passengers told Santa and then boarded their flight. When they arrived at the destination, they were greeted by the gifts they had asked for appearing on a festive carousel. (Just a trip away would be enough of a gift for us right now, but we'd definitely take the presents if they were thrown in!)
Why we love it: the campaign reached millions of people across the world and we're STILL talking about it! I challenge anyone to watch this and not crack a smile! 
Latest from the blog
Get updated on our latest news