Trafford Centre
Trafford Centre goes big on home
Challenge
Trafford Centre aimed to boost 'Home' sales by increasing in-store footfall and fuel a rise in sales.
Our mission was to inspire affordable, sustainable home investments. Partnering with major home tenants like Selfridges and John Lewis, we timed the campaign to coincide with the launch of new Next and Nespresso stores.
What we did
Centred by the theme "MTV Cribs meets Trafford Centre," the Home campaign ran for 1 month employing an integrated multi-channel marketing approach.
The cornerstone of this campaign was the interactive "Wonderwall" which allowed visitors to digitally design spaces in their homes. Additionally, a highly popular children's bedroom design competition added an extra layer of engagement.
The campaign hit its peak with a viral reel exceeding all expectations featuring local celebrity and influencer Gemma Atkinson, who transformed an empty space in her home using the Wonderwall and in-store resources.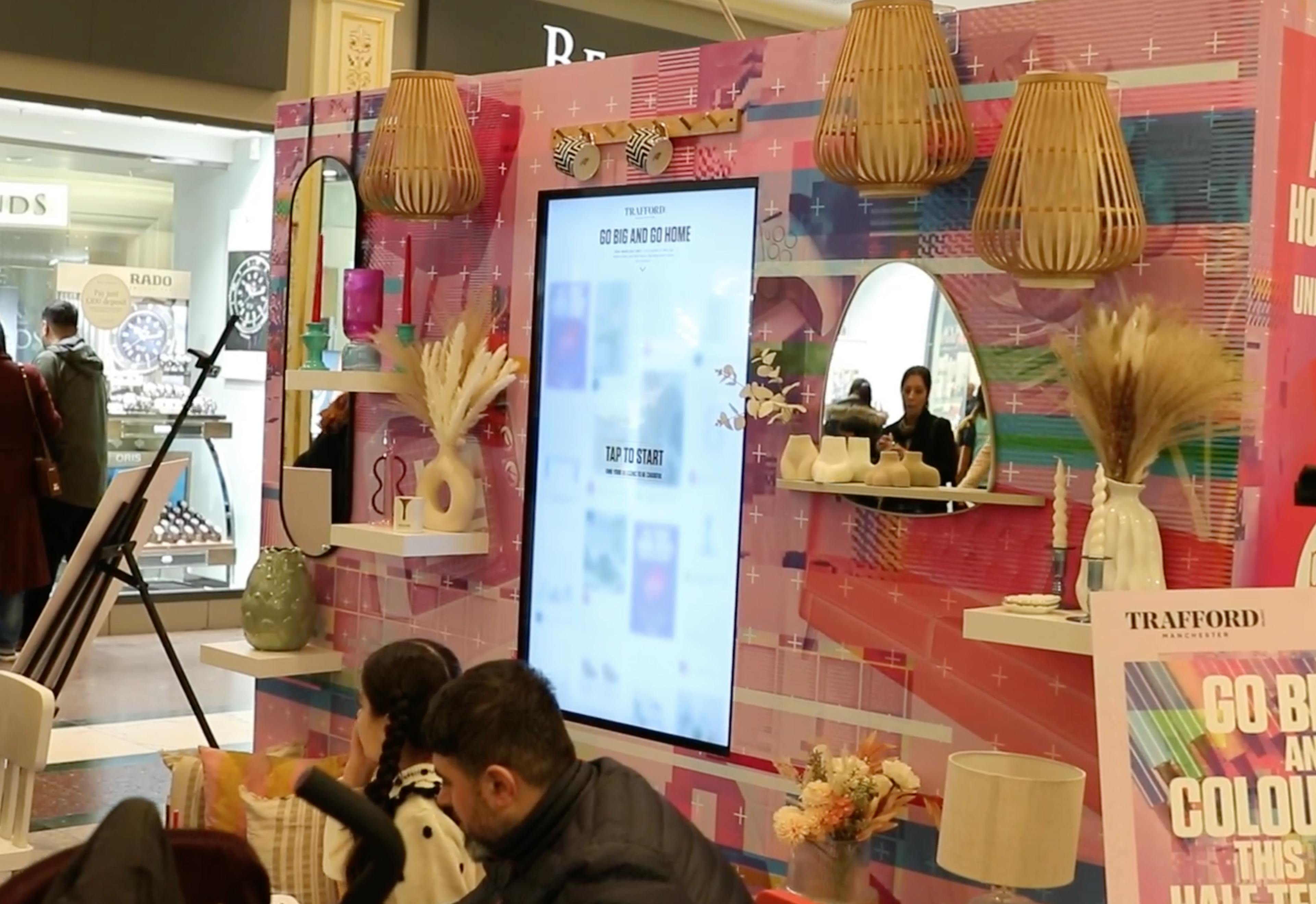 The results speak for themselves...
If you think we might be able to help you, please get in touch and speak to one of the team.
Our Latest Work
Our unique understanding of the industry, its challenges and its opportunities means we can get to work quickly to ensure results that continue to deliver.