Peter Hahn
The Art of Dressing
Awareness raising PR stunt
The Challenge
Raising awareness of a little-known brand
Peter Hahn is a premium ladies fashion brand well-known in Germany, but less familiar in the UK market. To supplement the ongoing press office retainer, BWP was briefed to come up with an activation that would raise awareness of the brand and drive coverage in national UK press.
The Solution
An attention-grabbing PR stunt
This standalone execution took the form of a high impact press stunt to generate buzz and brand awareness. We partnered with relevant influencer and media darling of the time, Lydia Bright, and a team of vintage-styled models to perform a 'reverse striptease' in high profile locations in central London to demonstrate the 'art of dressing' and showcase beautiful key pieces in the collection.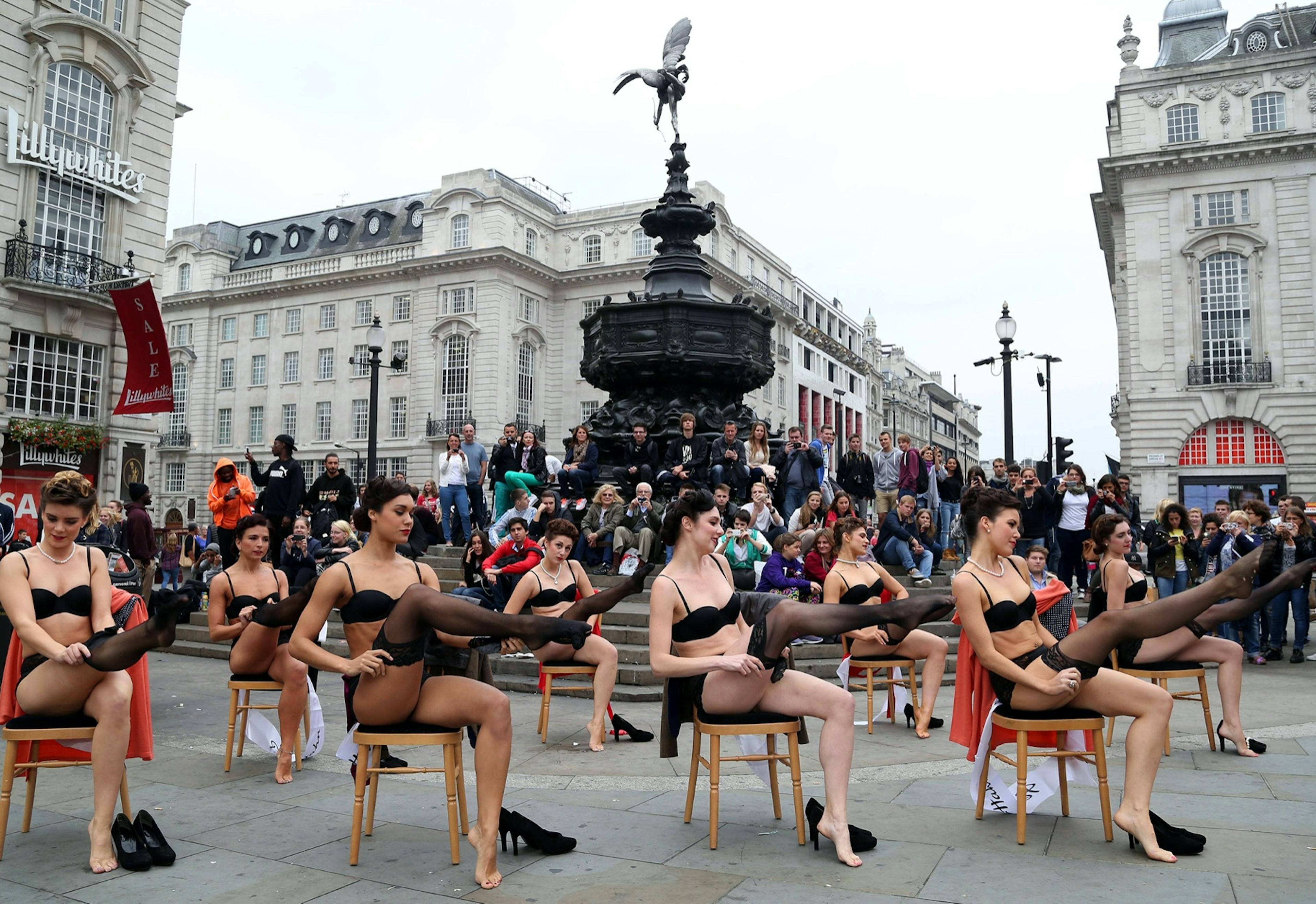 The Impact
Column inches galore
The stunt was a tremendous success, with multiple national press photographers attending the photocall, as well as generating a crowd of passers-by snapping and filming on their phones. Coverage was achieved in numerous titles including Mail Online, msn and Mirror Online.
Uplift in brand awareness
Our Latest Work
Our unique understanding of the industry, its challenges and its opportunities means we can get to work quickly to ensure results that continue to deliver.