2 November 2020
Top 5 Halloween campaigns
By Katie Moore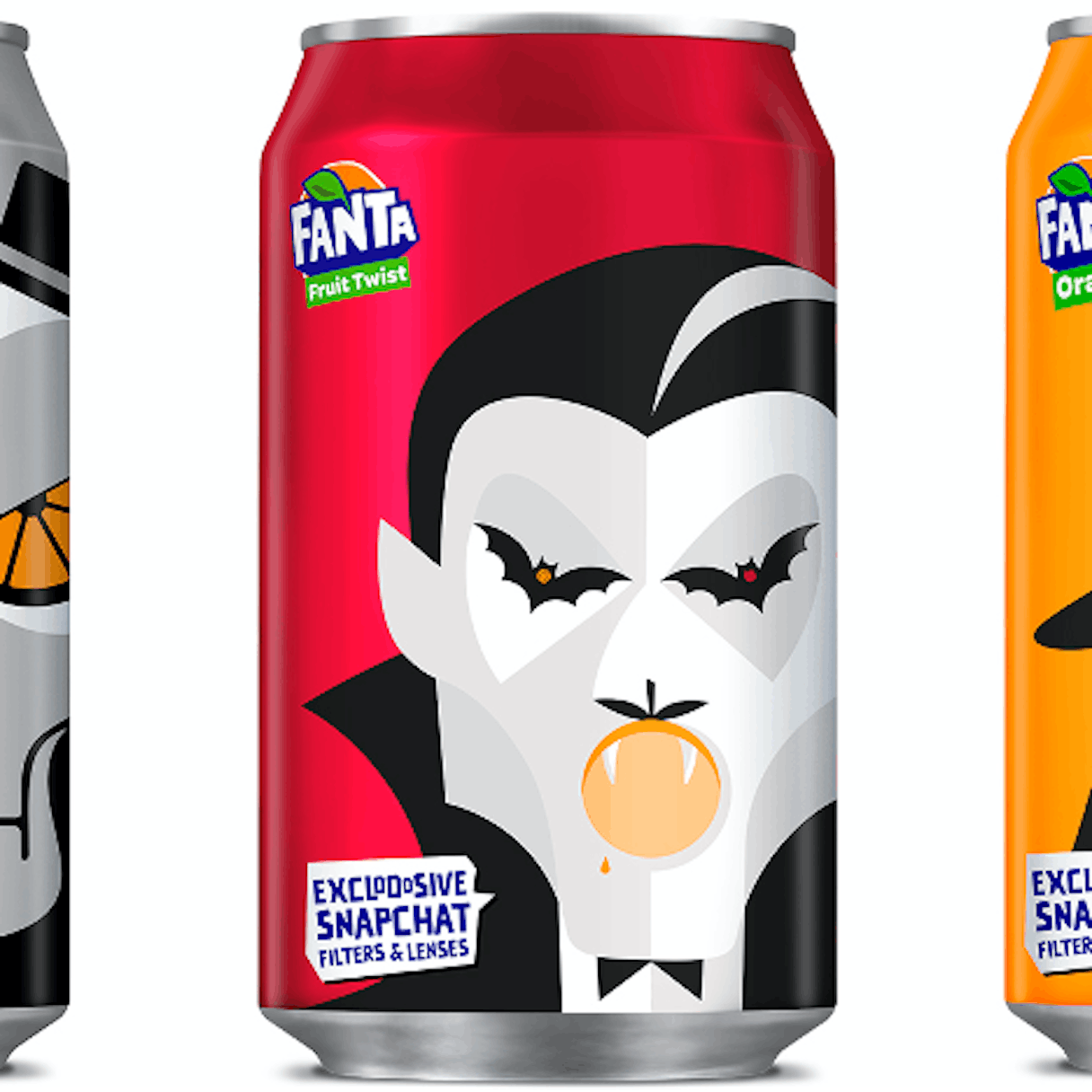 1. Frightening Fizz - Fanta.
For Halloween last year Fanta promoted two new flavours, Blood orange and pink grapefruit. They rolled out a multimedia interactive campaign which made use of the cans of Fanta themselves. On the Halloween themed cans there were QR codes to scan with snapchat, revealing spooky filters for consumers. The eye-catching designs of the cansand the clever use of snapchat is what made this campaign stand out for me.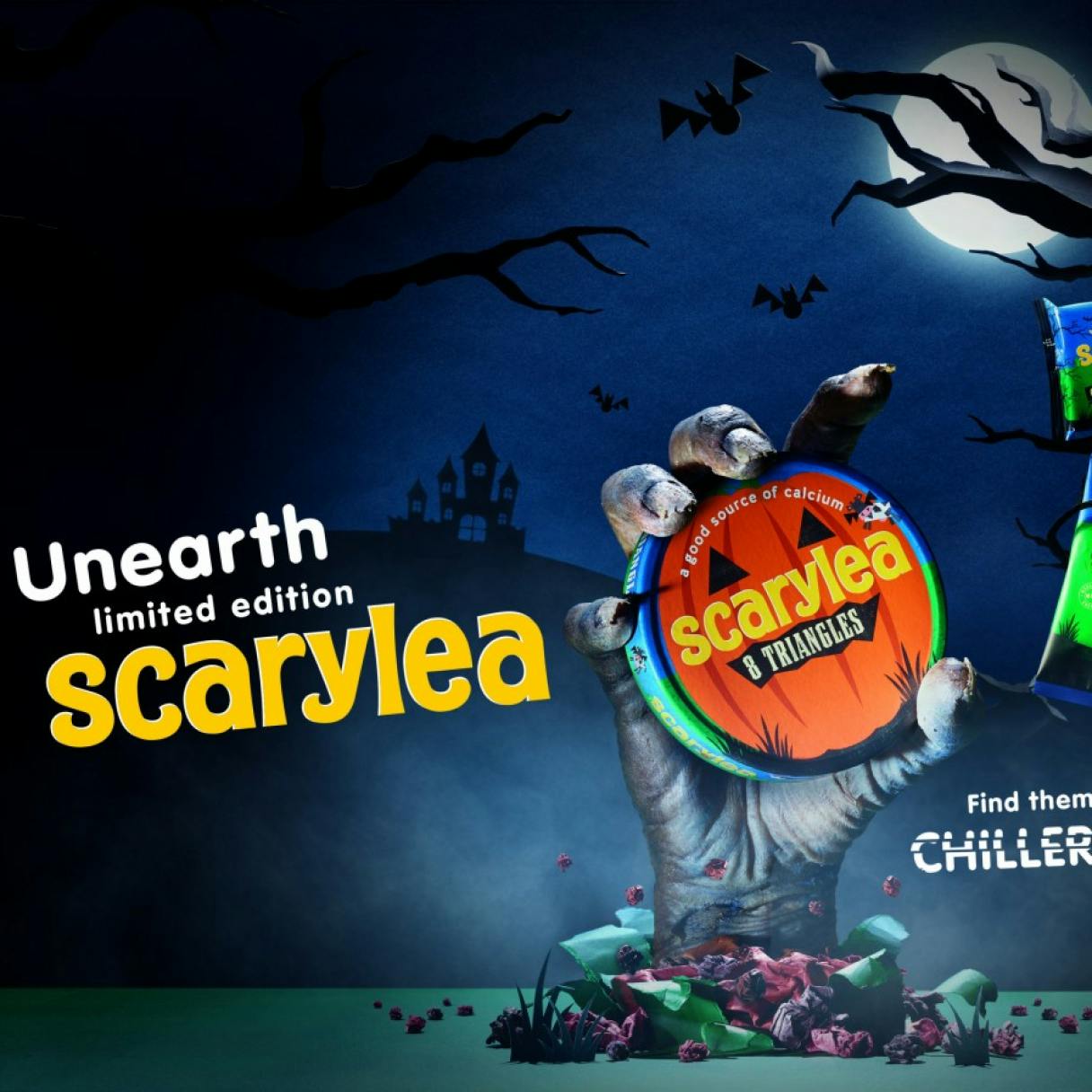 2. Dairylea to Scarylea
I think the temporary rebrand of Dairylea for Halloween is simple but effective. The pumpkin packaging makes the well known brand stand out and with the play on words scarylea being instantly recognisable. The supporting message was to encourage parents/children to make ghosts from the cheese triangles.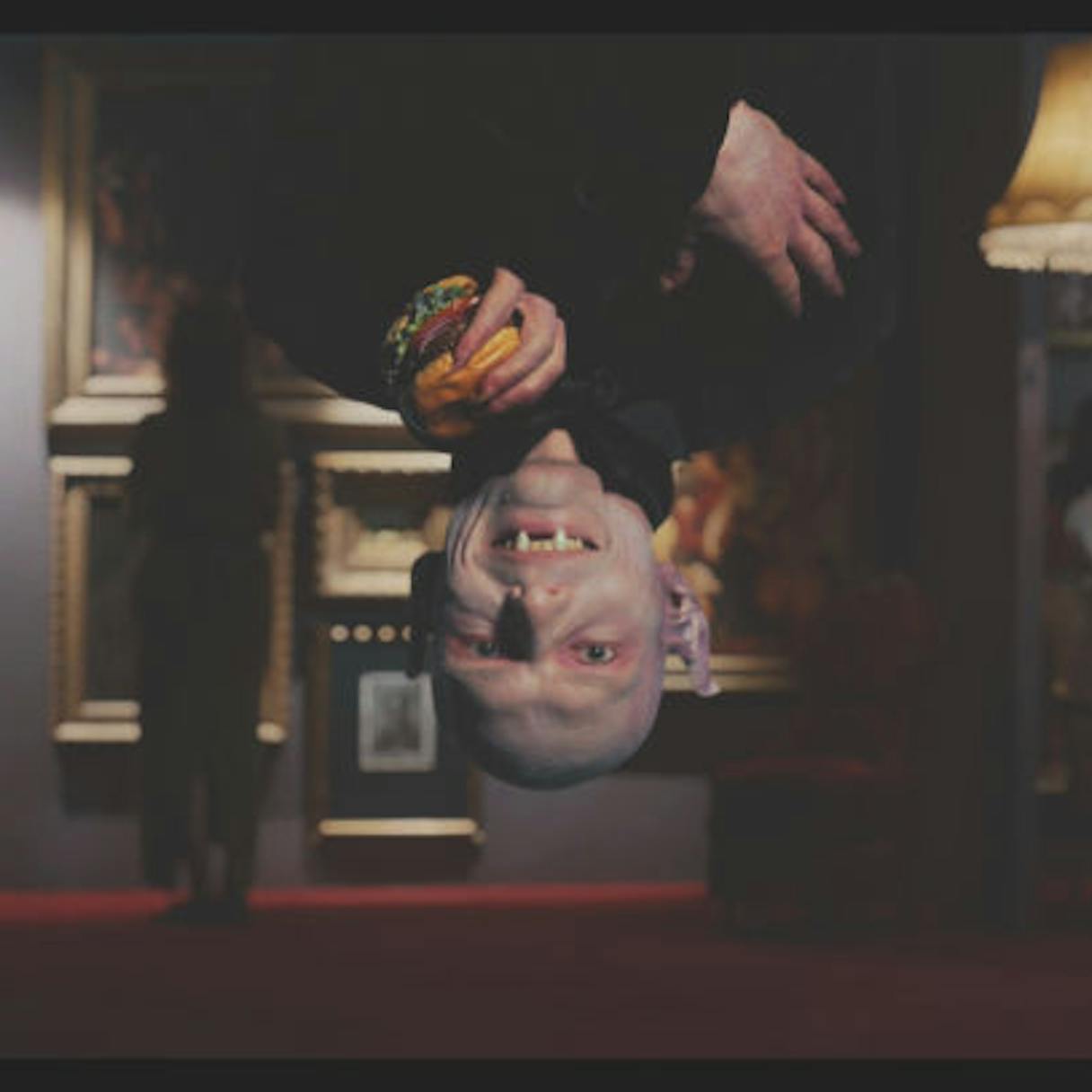 3.Veggie vampires - Birds eye
Birds eye created a clever tv advert depicting vampires being served meatless burgers. It showed the vampires being pleasantly surprised by "turning a bit veggie". This was a funny way to promote their new veggie burger range.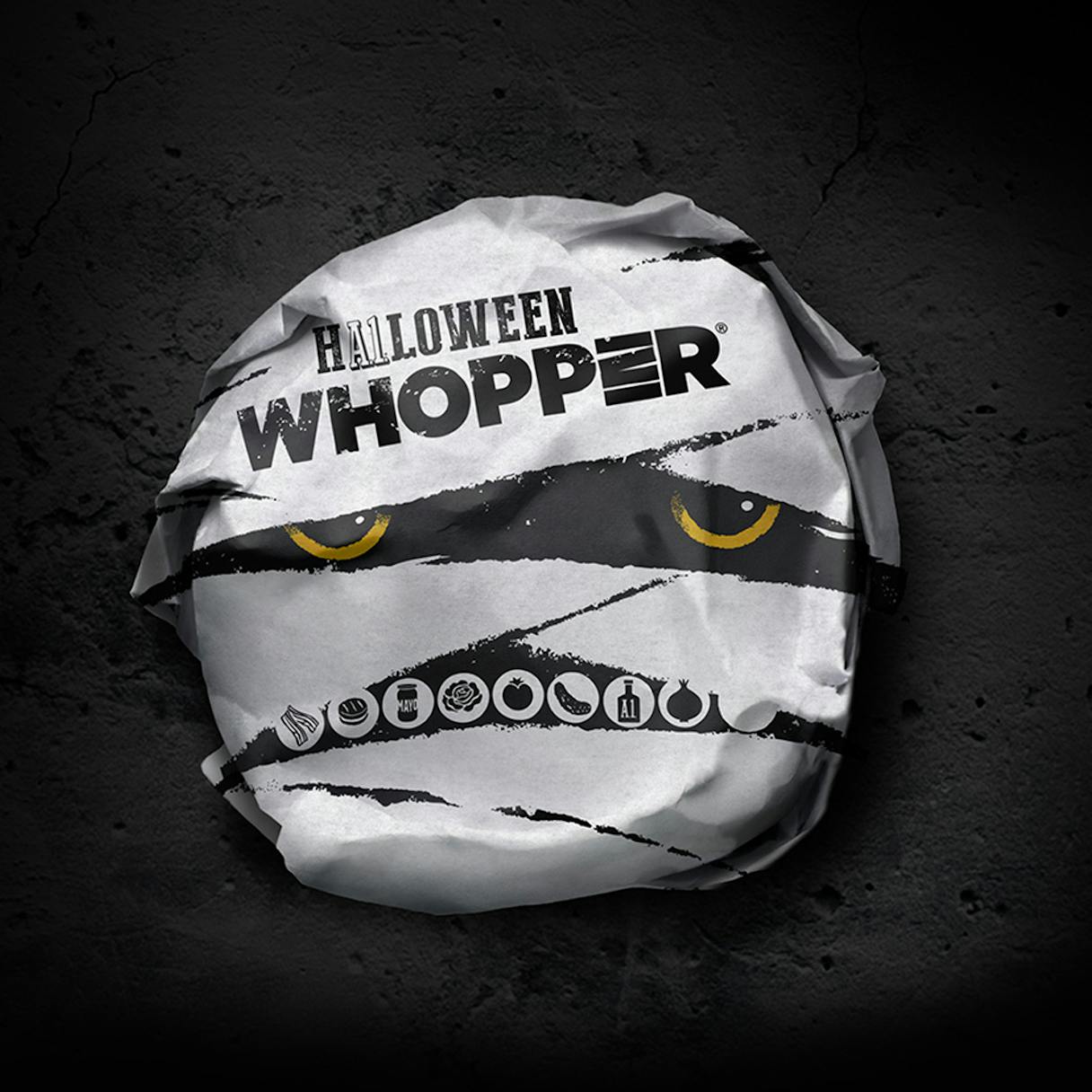 4.Burger King of Halloween
Burger King have a track record of creative Halloween campaigns. From their decaying whopper to the spirit taste test they always seem to come out with an attention grabbing take on Halloween. My favourite from the past years has to be the scary clowns campaign. This trolled Ronald McDonald by using scary clowns that looked scarily similar to him. With the chance to meet the clown as well as giving away whopper burgers to the first x amount of customers. This year they have pulled another stunt linking to the clown. The stunt launched in Sweden and Denmark, involved customers chanting"cancelled clown" in the bathroom mirror three times. Voice recognition software then triggered the lights to dim and the scary clown image to appear in the mirror. This is an amusing link to the rivalry between McDonalds and Burger King over the years.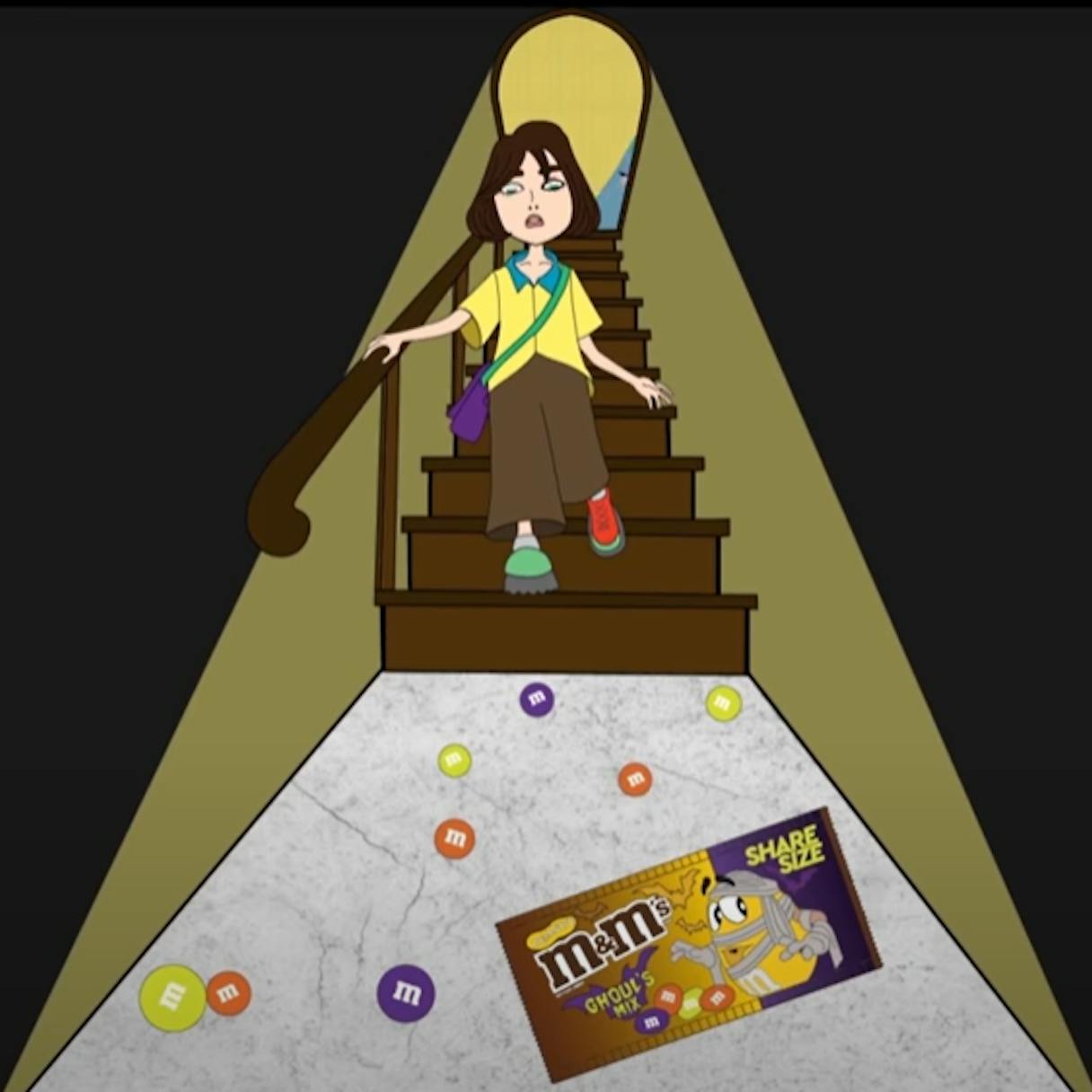 5.M&Ms - Ghost stories
Ghost stories was an interactive digital campaign for M&Ms for Halloween a couple of years ago. It involved several animated stories across Instagram, Facebook and Twitter. After each story there were alternative endings that the viewer could vote for. The next weeks story would then follow on from this vote. The use of the interactive content in the storyline was a good way to engage the audience.
Latest from the blog
Get updated on our latest news