Pradera Lateral
25 November 2021
Spookfest at the Trafford Centre!
Emily Pimlott
From the 11th – 31st October, The Trafford Centre hosted its spectacular Halloween event SPOOKFEST, developed and organised in partnership with BWP. This followed on from the huge success of the Summer Social event, which BWP launched mere weeks after being appointed as the Centre's lead Marketing Agency. SPOOKFEST absolutely lived up to the high expectations set by Summer Social and definitely did not disappoint (not that we are biased at all!).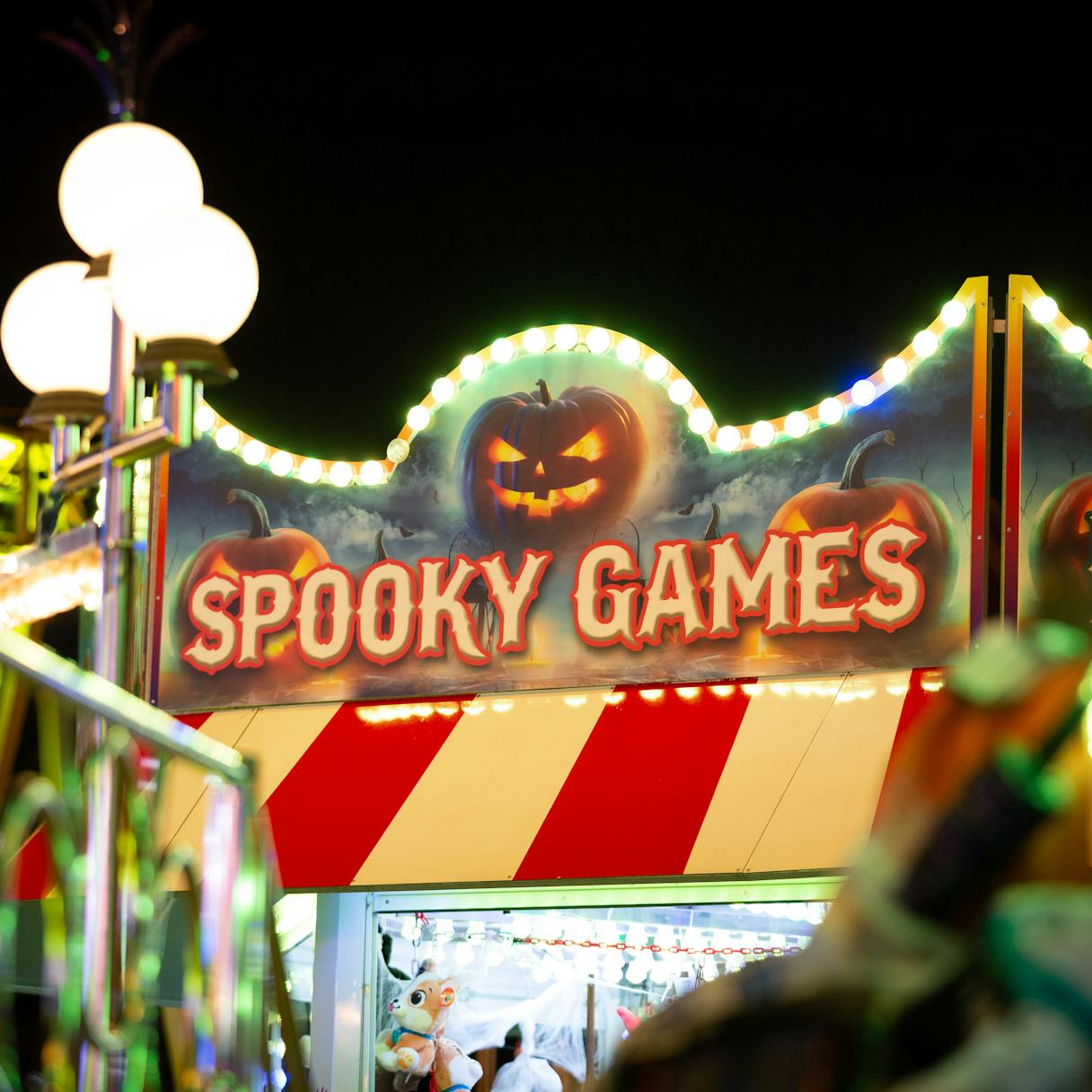 The spooky spectacle included a hair-raising haybale maze, ghastly ghost train, a horrifically haunted house, eerie escape rooms and lots of tasty treats (and tricks!) for little ghouls. Thrill seekers thoroughly enjoyed the frightful selection of rides! 
BWP invited influencers and celebrities down to SPOOKFEST to enjoy all the spectacular events on offer. They showcased everything from the rides, the food, the escape rooms and of course the AMAZING atmosphere via their socials. This built excitement beyond belief! The results were extraordinary, and a huge amount of social coverage was achieved. Overall, we secured 122 Instagram stories, 5 grid posts and even appeared on an Instagram live. The social coverage reached over 1.5 million followers. Wow, that's a lot of people!
All the feedback we received from the influencers and celebrities that visited was exceptional. Influencer, Damilola, said 'We had the best time and it really was so much fun for the kids'.
Gandeys Circus (the creators of Cirque Surreal and the Chinese State Circus) returned with an action-packed Halloween Spooktacular Big Top show which was loved by one and all! BWP invited Kerry Katona and her family to see the show with Kerry explaining 'how amazing' the show was on her Instagram. She also came to SPOOKFEST to enjoy all of the extraordinary rides and Kerry even covered Tinsel Town in her columns for Grazia and New magazine.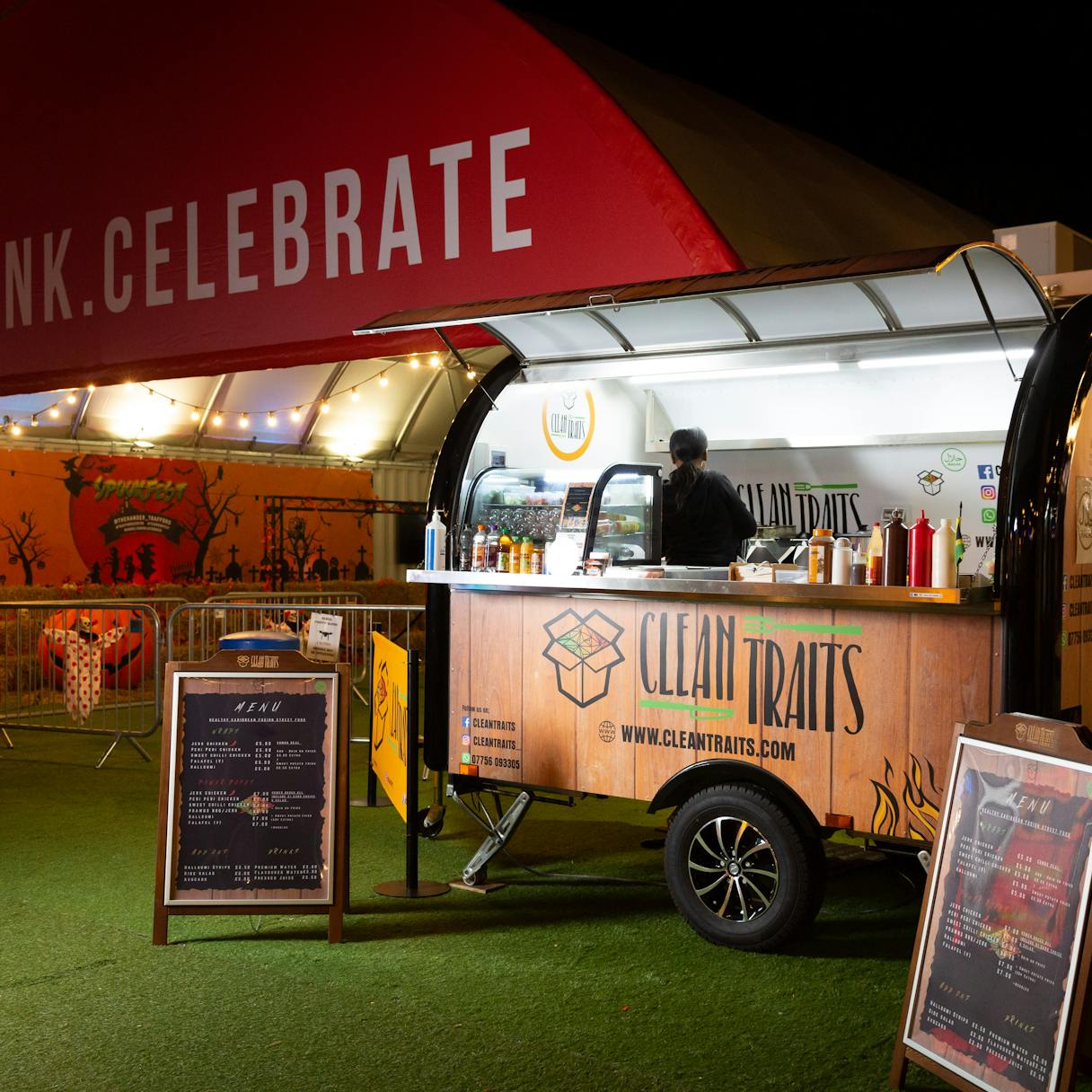 Feeling peckish? BWP had you covered! Independent food and drink brands served deliciously devilish dishes, including Epic Pizza, Old School Dogs, Cha Cha Chai and Oh My Glaze.
For the Trick or Treat lovers, The Trafford Centre Trick or Treat Trail also returned this year… little ones were invited to pick up their free Halloween bucket and scour shops and restaurants across the Centre for tasty treats. Yum!
If that wasn't enough to get you in the Halloween mood, there was a very special and never been done before competition where lucky locals could win the opportunity to have a sleepover inside the Trafford Centre, with unexpected visitors (scary!). A once in a lifetime experience, which included the thrills at the SPOOKFEST event and tucking into a delicious meal at Oh My Glaze. The 4 winners then went back to their private sleepover area, which was kitted out with the coolest teepees, where they were greeted by an eerie looking Victorian Doll perched on the edge of a bed who insisted she read them all a spooky bedtime story. She was abruptly interrupted when a mad man chased them all around the Centre and into the crypt where they met with even more horrifying ghouls. Simply terrifying! The sleepover was a huge success, and the planning has begun to make it even bigger and scarier next year!
The whole team worked extremely hard to pull off all of these spectacular events over the Halloween period; it certainly was a jam-packed, terrifying, yet fun-filled 2 weeks.  Keep a watch on our socials to see what BWP and the Trafford Centre have in store next… I hear it is something along the lines of… Tinsel Town?!
If you think we might be able to help you, please get in touch and speak to one of the team.
Latest from the blog
Get updated on our latest news