About Us
Business with purpose
We are a diverse team of marketing specialists that bring a powerful mix of creativity and commerciality to our clients. A combination of art and science; of right brain and left brain; of imagination and insight. It's marketing activity with business impact.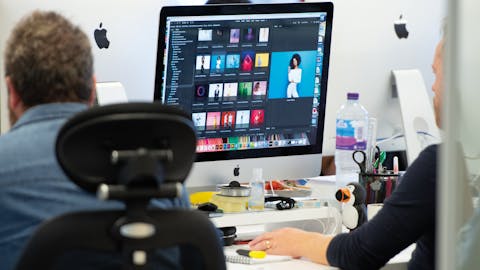 Who We Are
A multi-talented team of creators and consultants
We were founded in 1995 by two entrepreneurs who have a strong history in the growth of property and retail brands. Our unique understanding of the industry, its challenges and its opportunities means we can get to work quickly to ensure sales results that continue to deliver.
How We Do It
Starting with your goals in mind
We immerse ourselves in your business, your brand, your market and your audience. We will develop insight-driven brand and communications strategies that will maximise investment and deliver against business objectives, while bringing strategy to life through integrated digital, print, experiential and broadcast activations. We take your brand from strategy to execution, with clear goals and tracking metrics to monitor effectiveness and capture fresh insight.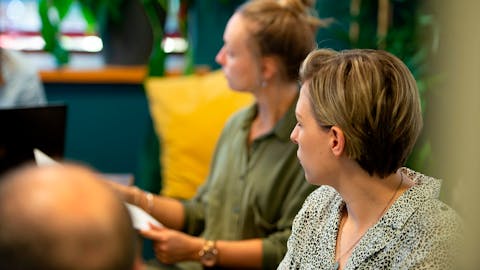 Leadership Team
Our leaders embody the intelligence, experience, and bold creativity to deliver a fast, meaningful impact for your business.
CEO & Founder
Richard
Beasley
Richard has 'grown up' in retail, having started his career at Mexx UK, developing and implementing a hugely successful wholesale marketing strategy over 25 years ago. Having observed a lack of retail-specific marketing expertise in the industry, he founded BWP Group in 1995 to provide retail businesses with bespoke marketing solutions. Currently representing many brands, retail, leisure and property clients including; IKEA, ICON Outlet at The O2, Portus Retail, Land Securities, Polaroid, Tristan Capital, Waitrose, Kodak and Kärcher.
Richard is the driving force behind BWP, an award-winning, specialist retail agency providing integrated marketing and brand development, PR, digital, experiential and creative solutions for its clients. Richard's time is primarily dedicated to challenging the retail sector and its key influencers to drive innovation and growth for BWP's clients through clear and meaningful results.
Tristan Ramus is a private investor. He makes a large impact on BWP with his reputation, entrepreneurial flair, and leadership qualities. Tristan collaborates closely with our stakeholders, staff, and management to drive efficiency, opportunity, and growth both organically and through mergers and acquisitions.
Non-Executive Director
Natalie
McLean-Reid
Natalie started her PR career working on campaigns for media clients such as leading lifestyle titles ELLE, New Woman and Red magazine. At BWP Group, Natalie has implemented a myriad of consumer campaigns for brands such as Polaroid, Intu Shopping Centres, IKEA, CBRE and Dockside.
Non-Executive Director
Simon
Clark
Simon has over 20 years of experience in mid-sized consultancies and agencies including founding, growing and selling the leading consultancy CVL which was bought by Engine Group in 2010.
As Senior Partner at Engine (consisting of 12 agencies across advertising, digital, social, data, brand strategy, direct marketing and PR) he was responsible for business and talent development across the Group.
Director of Finance
Glen
Rider
Glen cut his teeth as a Management Accountant at BWP Group itself, before taking up a Finance Manager role within DAS/Omnicom Group. Glen was responsible for presenting the Cosine UK figures to DAS Global in Paris & New York and quickly progressed to Interim Director of Finance. Glen was able to utilise this increased skill base and experience to return home to BWP Group as Finance Director in mid-2018.
Business Director
Gwyn
Davis
Gwyn has over 18 years' experience in retail, leisure and destination marketing, developing brands and driving growth from international and domestic markets. His previous roles include Director of Development Marketing for AEG Europe, where he launched their first retail project; ICON Outlet at The O2. Gwyn also spent 6 years as Head of Marketing at Westfield where he developed the brand internationally for the flagship UK and USA shopping centres. With a strong tourism and leisure background prior to segueing into retail, Gwyn headed up the marketing for several key tourist attractions and spent 5 years as a Board Director for UKinbound.
Gwyn joined BWP in January 2019.  His responsibilities include overseeing business strategy, brand development and client delivery, whilst also driving growth. Gwyn also heads up BWP's own marketing efforts driving forward the brand and looking for new opportunities to grow the business. Boasting a wealth of B2C and B2B expertise across the retail landscape, Gwyn supports on a range of schemes across the UK and Europe for companies including CBRE Global Investors, Portus Retail, Pradera, Resolution and Tristan Capital.
Business Director
Jacey
Bunker
With a career spanning two decades, Jacey spent eight years honing her retail expertise at BWP. She has worked both client and agency side and has a real appetite to fully understand the challenges and opportunities of any brand she works with. Her obsession with making a positive impact has seen her build long-lasting relationships with clients including heading up a 10-year partnership with IKEA.
She is responsible for driving brand strategy and leading client delivery as well as acting as Head of Culture within the BWP. She has led award-winning campaigns for a roster of clients that includes ICON Outlet at The O2, Waitrose, Ecco, Spitalfields E1, Pradera and St James.
Head of PR & Comms
Fiona
May
Fiona joined BWP in July 2023, she has over 15 years of PR & communication experience gained from big budget clients such as Moët & Chandon, Selfridges, Aldi, Marks & Spencer, Peroni and Asda.
Excelling in the creative process, she understands the business and enjoys finding the story to tell in a way that genuinely resonates with clients and audiences.
Fiona writes about lifestyle, wine and travel for her own online magazine and other publications.
Design Director
Tim
Davies
Tim is a multi disciplined award-winning design director with over 20 years of experience in both B2B and B2C. Having worked in agencies from London to Sydney, Tim has had the opportunity to work on a wide range of projects for pixel and print, previously for clients such as Coca-Cola, Nissan, Goodyear Dunlop and Samsung.
Since joining BWP over 13 years ago, Tim's client experience has expanded across brands, retail and property with key projects for ICON Outlet, Polaroid, Knight Frank and CBRE to name just a few. Tim also has a vast amount of knowledge in town centre regeneration including brand creation and application.
Head of Creative
Simon
Wilks
Simon is a multi-disciplined creative with over 18 years of experience in both the B2B and B2C sectors. Having worked in agencies across the south-east, Simon has worked on a wide range of creatively driven projects for pixel, print and radio.
Since joining BWP over 7 years ago as a senior designer, Simon has gained huge experience across brands, retail and property with key projects for ICON Outlet, Polaroid, IKEA, O2 and British Gas to name just a few. 
Business Director
Sian
Kilgour
Sian has over 20 years integrated marketing and communications experience, having worked with a number of retail and F&B clients including Thorntons retail stores, Tesco, Morrisons and Somerfield, with a focus on driving footfall, acquisitions and new store launches. ​
Through her work with F&B producers such as the Ferrero group and Mars UK, Sian spent a lot of time engaging with independent retailers and advising clients on shopper marketing strategy and instore activations. 
Head of Digital
Jonny
Whitehead
From his experience rolling out digital marketing strategies internationally with luxury clients in retail across Dubai, Europe and the UK, Jonny knows how to represent and maintain a brand's personality across the digital sphere, providing exceptional results for clients looking to create industry-leading websites, increase brand awareness, improve brand recall, and build stronger communities of loyal customers.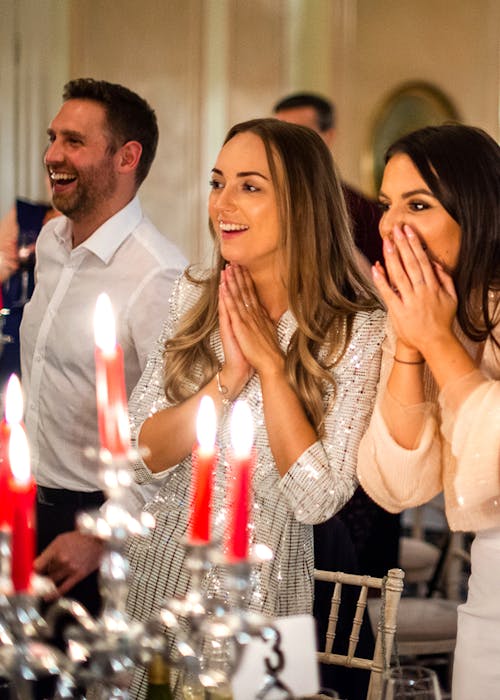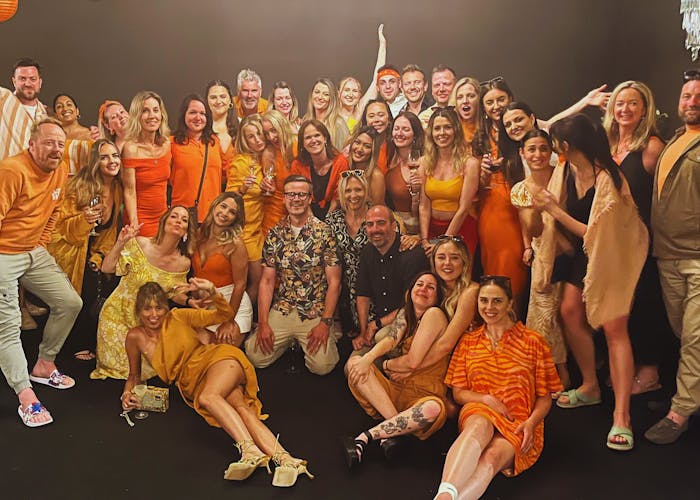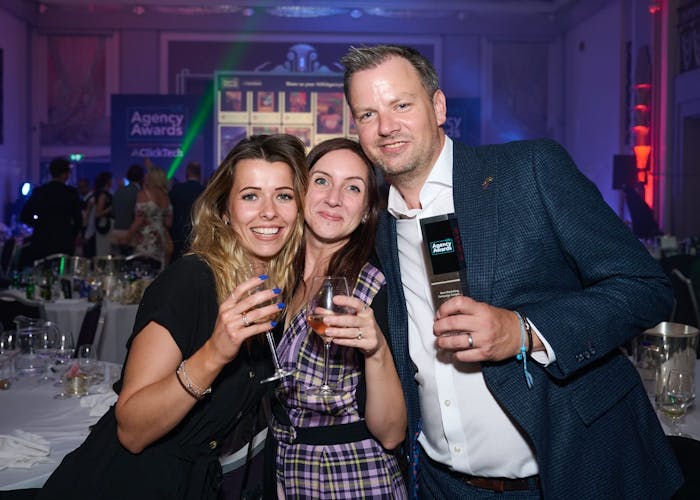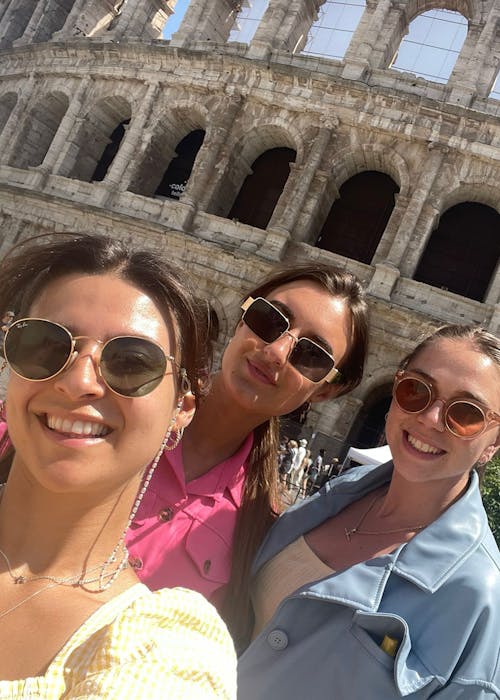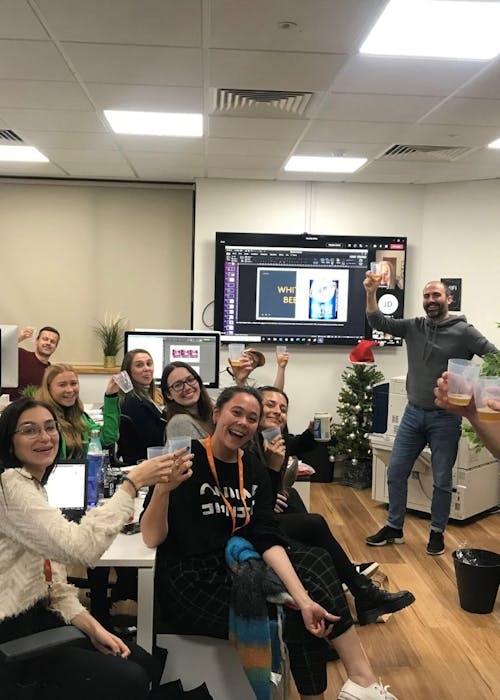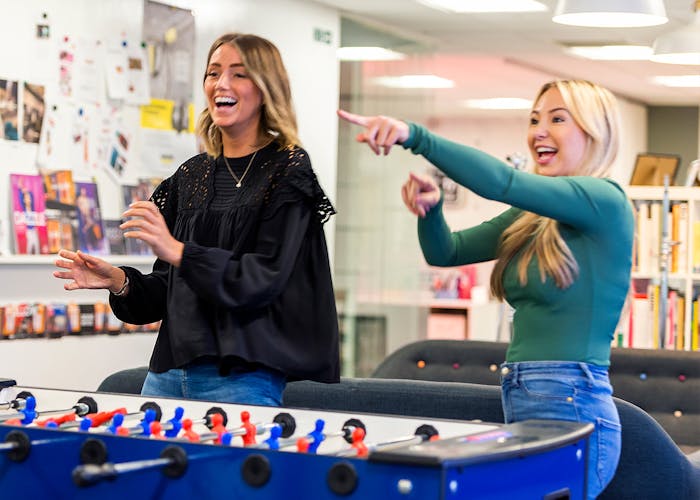 Latest from the blog
Get updated on our latest news